Warm Transfer Telemarketing Leads
N2O Marketing delivers several types of home security leads. From simple new mover data to online leads – we have a home security lead solution that fits nearly every need. We also offer online Online Shared Home Security Leads as well as New Mover Data.
---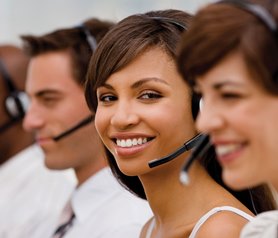 Through a partnership with one of the leading US-based call centers, we have the leads to keep your call center busy. Our solutions range from opt-in data all the way to warm transfers. The services all begin with the same data but are priced based on complexity and involvement from our center.
Opt-In Data – We provide opt-in data from prospects. These records have credit scores over 625 and they are checked to make sure they are home owners. You will receive the full contact information including IP address and their opt-in time/date stamp. These records do not come with an email address. The pricing for these records is between $.05 – $.08 cents per record and can be provided daily for your reps.
Verified Posted Leads – The opt-in data mentioned above is qualified by a live, US-based agent. We verify their intent to learn more about home security and then we post the lead to your CRM/Dialer for a call back by your team. These leads are between $6.00 and $8.00 per posted lead.
Blind Call Transfers – We process leads exactly like mentioned in #2, however here we actually "blind" transfer the caller to your agents in real time. We then post the record to your CRM/dialer. The pricing is between $15 – $20 per posted lead. The call transfer is a courtesy. .
Warm Call Transfers – In this model, we do everything as mentioned before however, we warm transfer the caller. We are both on the line and we make an introduction to your agent and then drop off. We also give your agents 60 seconds to qualify the lead before you are billed. This model is $25 – $30 per 60 second call.
Contact us to discuss Warm Transfer Telemarketing Lead needs.
---
 Get Warm Transfer Telemarketing Leads from N2O Marketing!